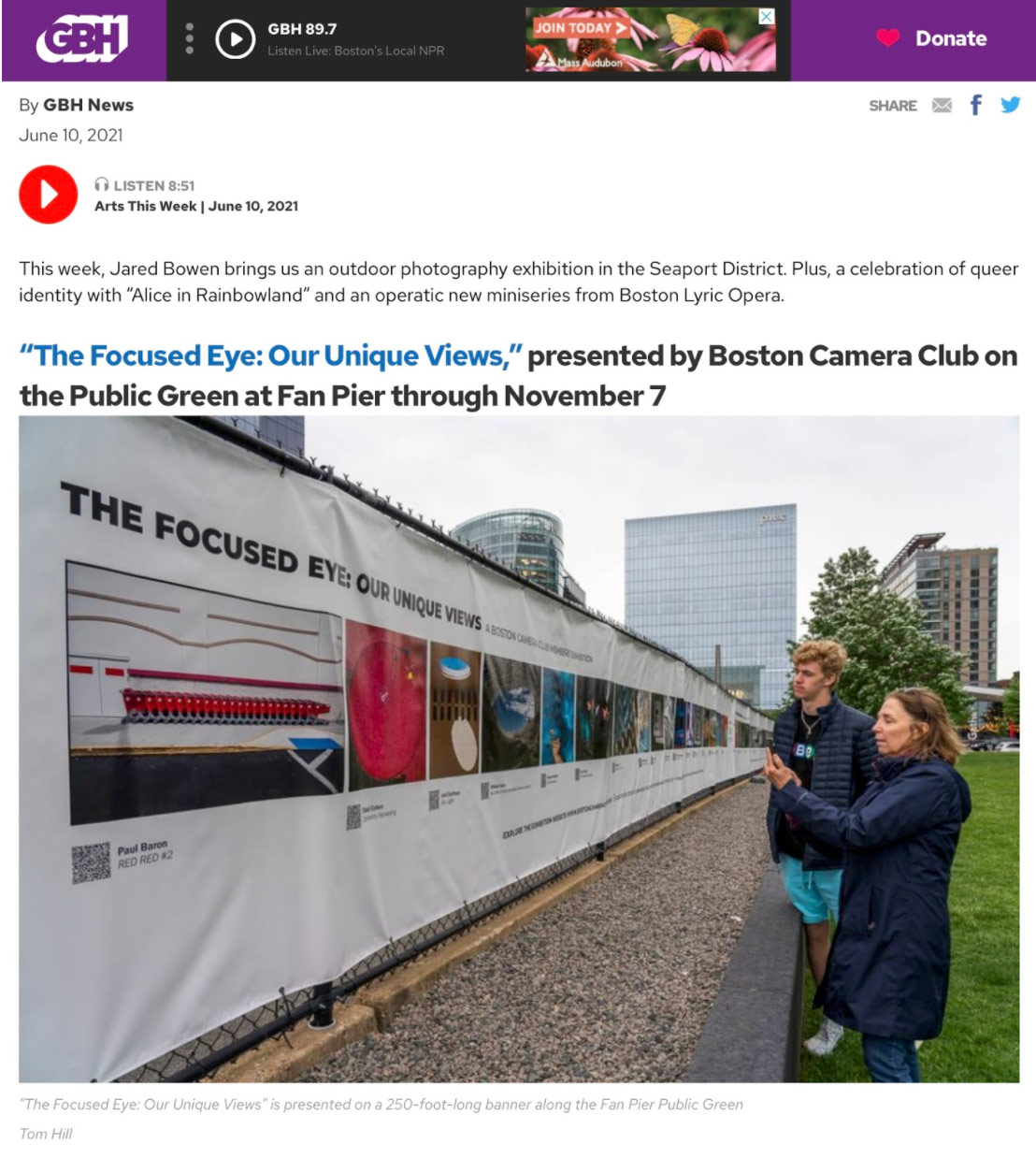 GBH: "Images Make Music At A Seaport Photography Exhibition"
GBH's Arts Editor Jared Bowen featured the Boston Camera Club's outdoor photo exhibition, The Focused Eye: Our Unique Views, on the June 10th Morning Edition radio show.

"Fabulous! Gorgeous pictures ... art meets art, artist meets artist ... a wonderful collaboration," said Bowen in describing the "giant span of photography. I felt like I was in a museum, but outdoors."

From the GBH website:

What better place to take in art than the outdoors? The Boston Camera Club is exhibiting a 250-foot-long banner of photography on the Fan Pier's Public Green in Boston's Seaport District. Titled "The Focused Eye: Our Unique Views," the exhibition features 88 images by Boston Camera Club members. The photographs are lined up and connected by themes such as color, composition and subject matter to form a unique array of local artists. An artists reception will take place July 18 from 1-3pm.

"I look at the images as musical tones," says Thomas Hill, President of the Boston Camera Club, "and they were curated and sequenced into groupings that you could think of as chords or a melody across the whole banner."

Find out what Jared Bowen found so intriguing about the BCC photo exhibition on the Public Green at Fan Pier in the Seaport District of Boston.

Listen to the full story at the GBH website.